View the A90 GR Supra Aftermarket Wheels Gallery – over 100 examples already!
The new fifth generation Toyota GR Supra has been in a hit in the aftermarket scene since its release in 2019 with many manufacturers releasing products to suit the car which is a collaboration between Toyota and BMW (based on the Z4). If you own one and have decided it's time to change the wheels for something more unique and aggressive then read on as we will take a look at the popular aftermarket wheel options that are currently available for the latest Supra.
GR Supra aftermarket wheels for under $1500
For the budget conscious owners who are looking for entry level cast wheels the most popular brands to consider are Avant Garde, ESR, Niche, Rotiform, Stance, TSW, and Vertini.
Our pick in this price range is the Avant Garde M520-R, a stylish modern take on the mesh design which is available in either 19 or 20-inch fitments for the Supra.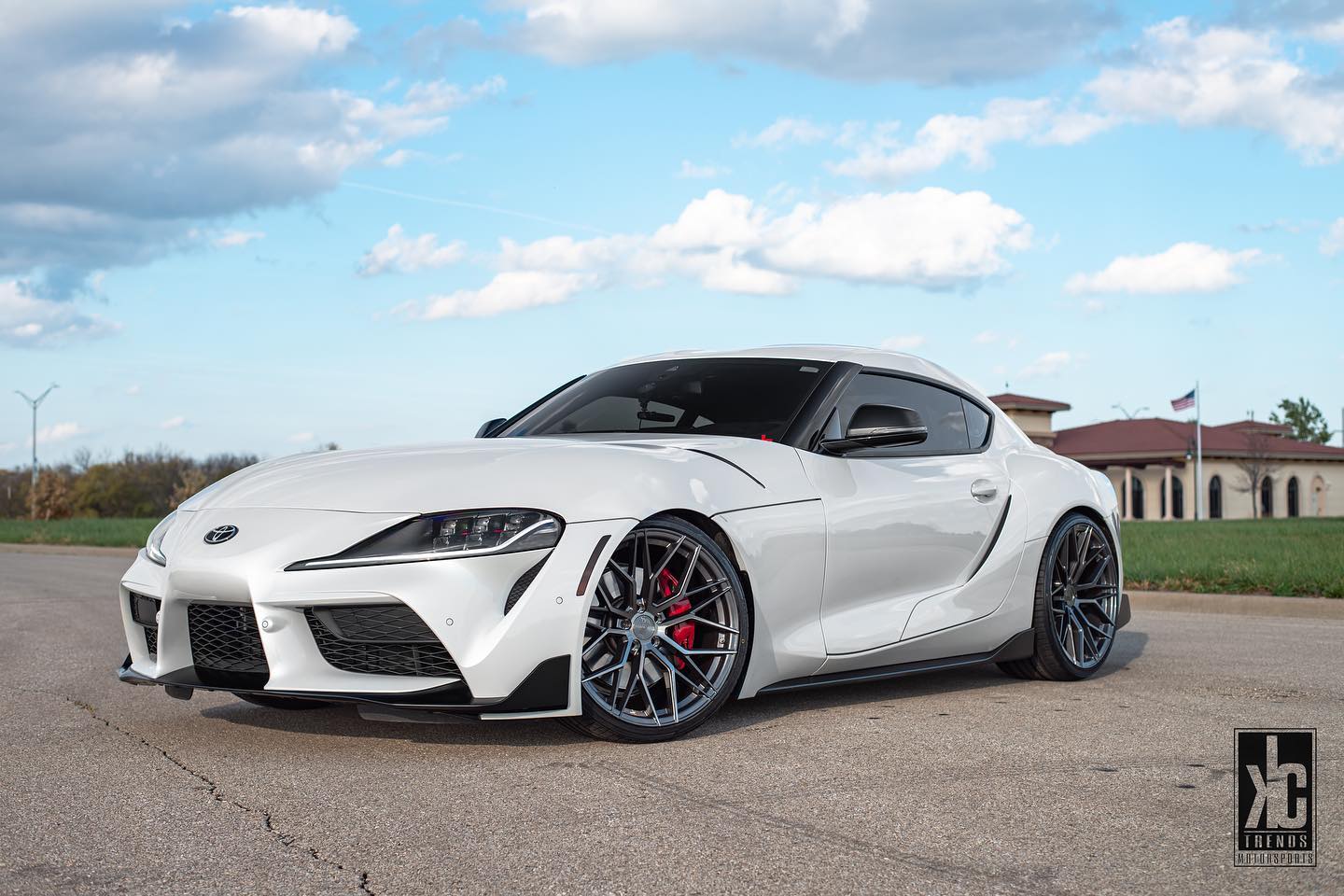 GR Supra aftermarket wheels in the $1500-2500 range
Moving up to the $1500-2500 (USD/set) price range opens a number of flow formed options from brands like Ferrada, Rohana (RFX series), Variant, Velgen (VF series), Vorsteiner (V-FF series) and Vossen (HF series). There is one forged wheel option to also consider in this price bracket which is Titan-7 T-S5 which comes in at $2140/set in a 19-inch Supra fitment. As always have a browse through our gallery to see some examples of these options.
The Rays Gramlights 57CR 1pc cast wheel is another one to think about here, available for around $2000 in a 19×9.5 and 19×10.5 fitment.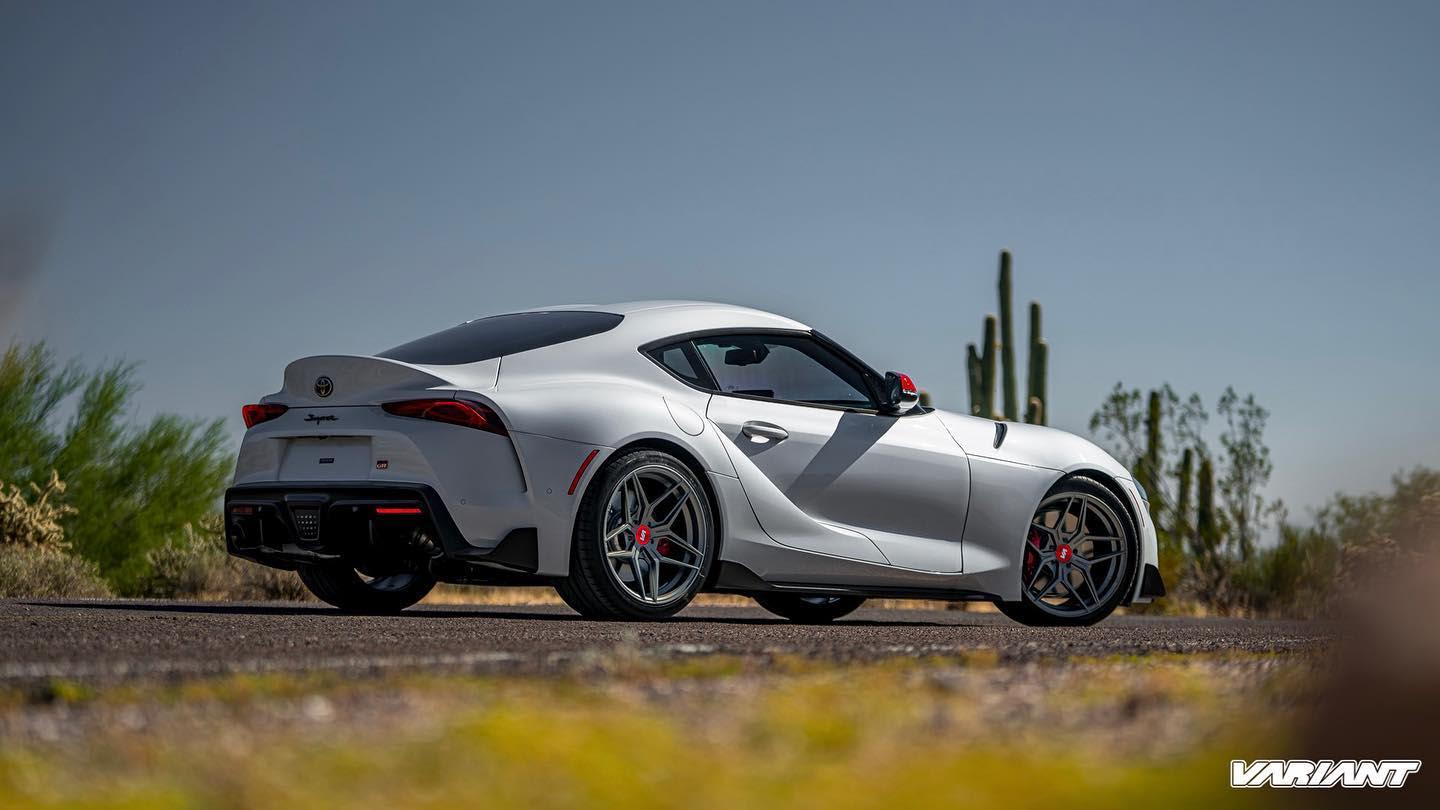 GR Supra forged aftermarket wheels
At the top end of the market are a variety of forged wheels from both American and Japanese wheel brands. So far BC Forged seem to be the go-to choice with sets starting at around the $3500 mark – check out a few examples here. One of our website users recently bought some RZ05's from one of our partner dealers after seeing them in our gallery, photos of that car to be added soon.
The BBS LM has also proved popular as a 20-inch option (20×10 front and 20×11 rear, ET22 / ET24) and is available for around $6000.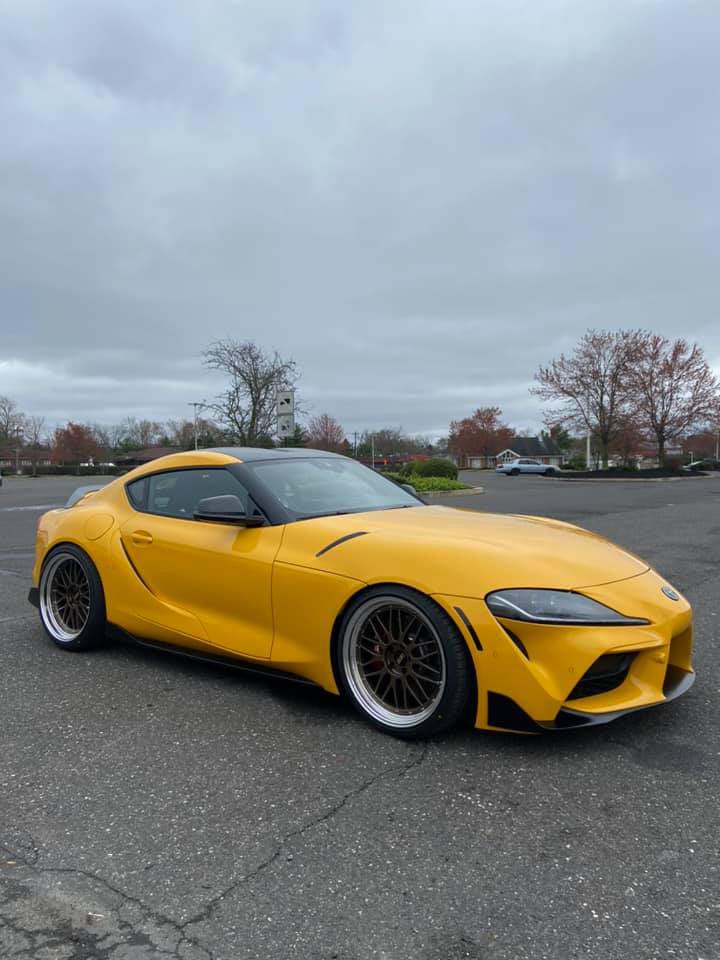 Lastly there are a few classic JDM wheels which are available for the modern Supra, namely the Advan Racing GT (19×9.5 and 19×10.5, $4000+) and the Volk TE37 (19×9.5 and 19×10.5 SL or Ultra Track Edition variations) from Rays.
We hope that helps provide you with a few options, but as always the best idea is to browse your extensive gallery and see what others have already done. Please consider using the "Request Quote" function to start the purchasing process when you settle on a wheel and support both Wheel Front and participating dealers.