The new C8 Corvette from Chevrolet has clearly been a hit, with performance that is hard to match in it's price bracket. One area which has mixed reviews though are the wheels – there are 6 choices (1 standard and 5 optional extras) all measuring 19×8.5 at the front and 20×11 out back.
One of our website users, Alan, has a 2021 on order and said "at $2,700 for the optional Trident wheels I might as well look at aftermarket". He is now in touch with one of our dealer partners to price up a set of Vossen HF-5's. This seems to be a popular option amongst owners to give them a better looking and more unique set up, as well as something more aggressive. Most of the aftermarket options either stick with the OEM 19/20-inch staggered set up, or go up an inch to a 20/21-inch combo.
There are already over 200 C8 Corvettes in our aftermarket wheels gallery so owners are clearly not lacking for options. Budget and style will be the deciding factors so lets take a look at a few examples.
C8 Corvette aftermarket wheels for under $2000
In the sub-$2000 (USD/set) category we would suggest looking at the Avante Garde M520-R, MRR FS06, Variant Xenon and Zito ZF05. All of these particular options stick with the 19/20-inch set up and retain the OEM tires, so no need to fork out more cash on rubber either.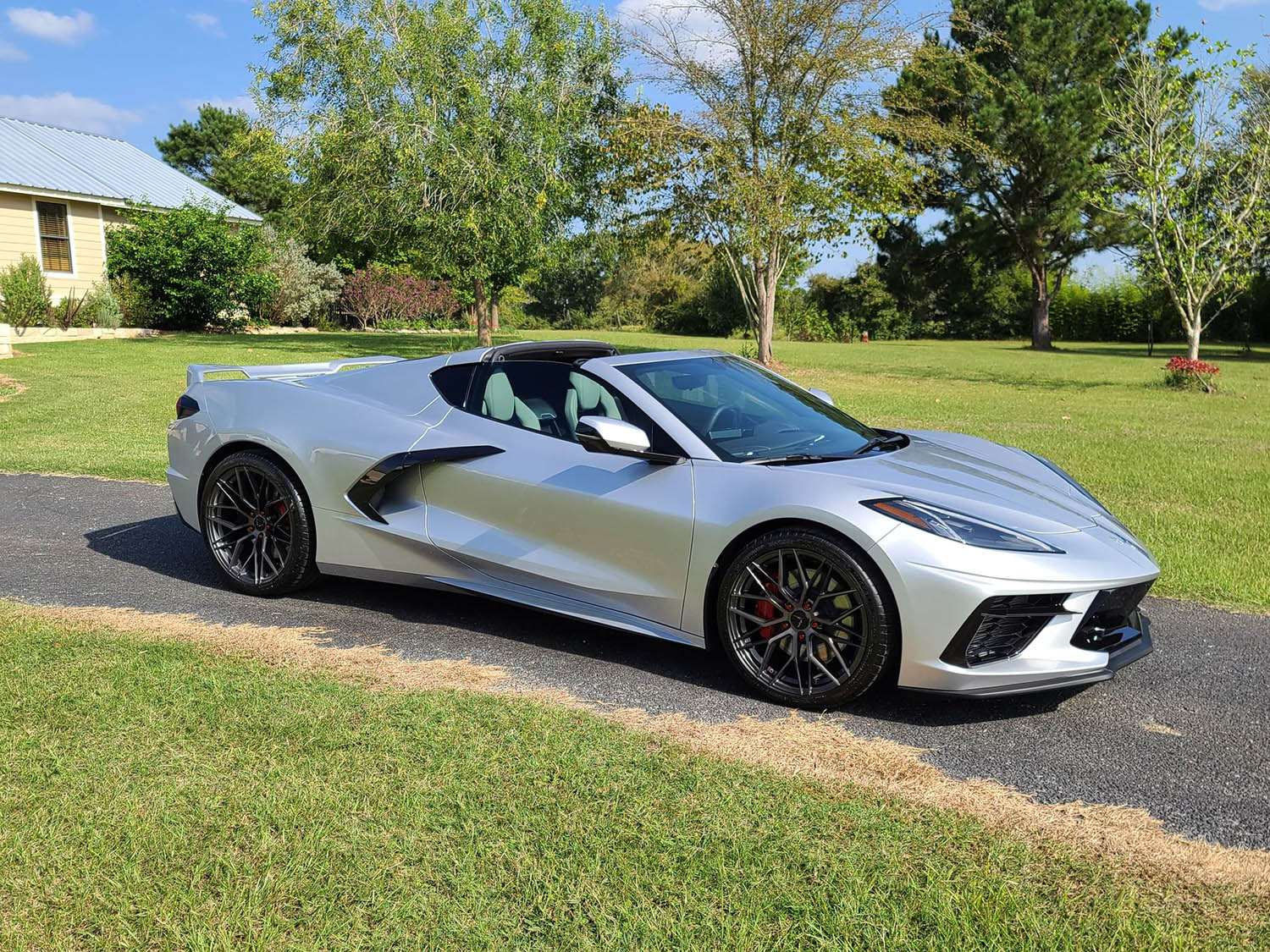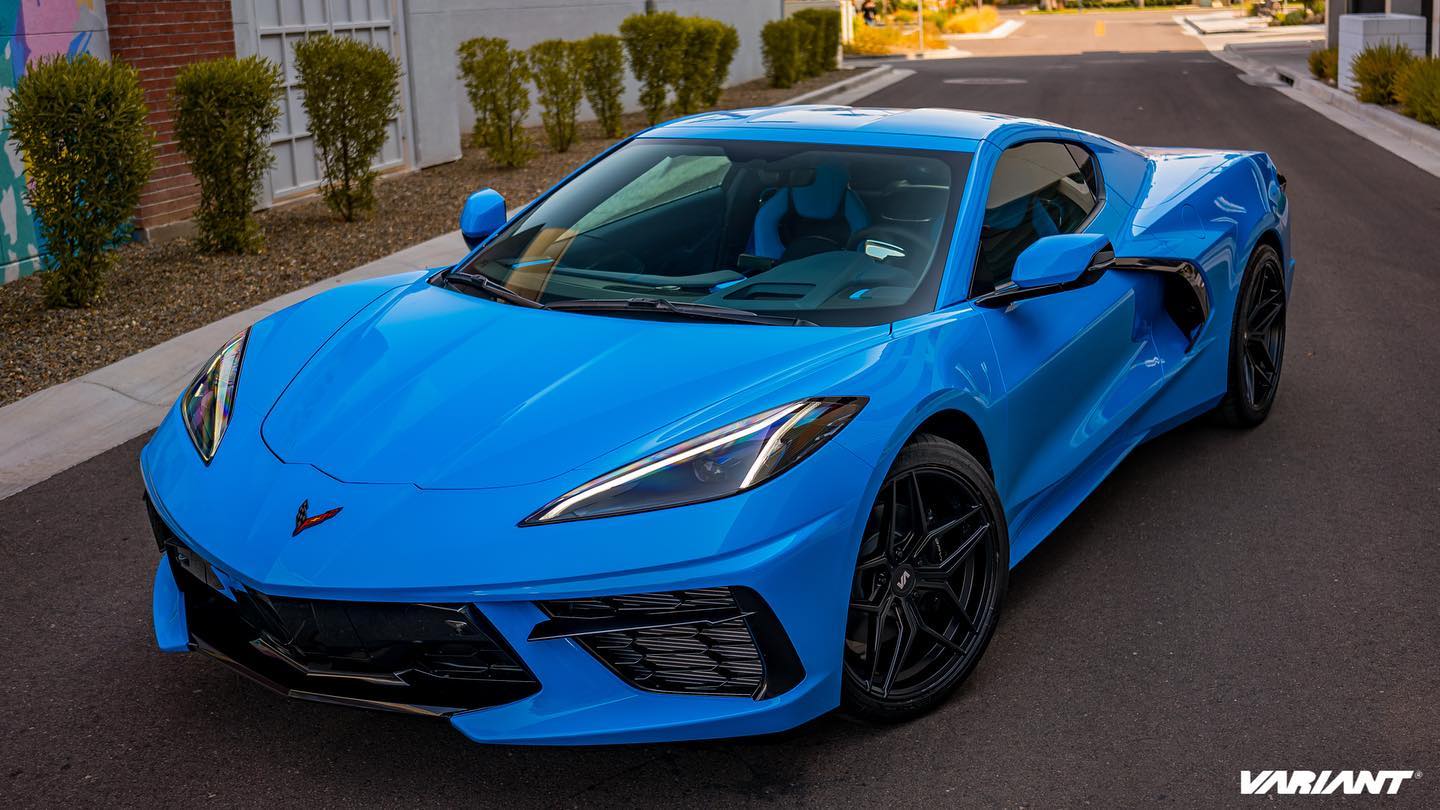 C8 Corvette aftermarket wheels for between $2000 and $4000
The most popular option in this price range has definitely been the aforementioned Vossen HF-5, which is available in either 19/20-inch or 20/21-inch configurations. There are a few other options in the Vossen Hybrid-Forged range to look at also – HF-1, HF-2, HF-3, HF-4T. There are a number of other manufacturers offering flow formed wheels that fall into this price bracket, such as the Rohana RFX10, Velgen VF5, and the recently released Forgeline F01 and ADV.1 ADV005.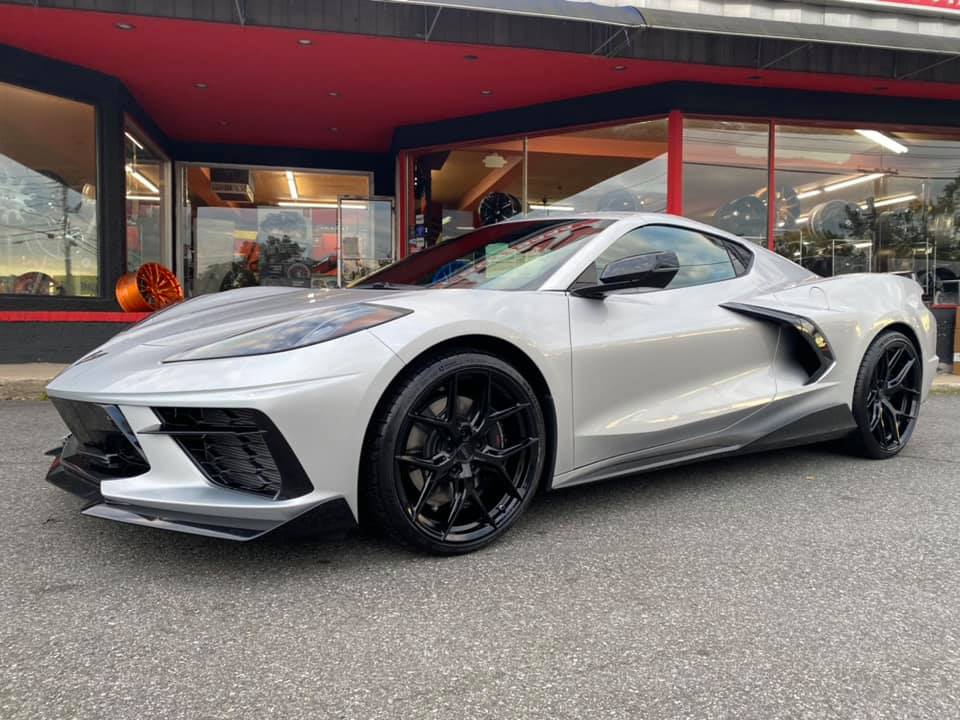 Fully forged aftermarket wheels for the C8 Corvette – $4000+
At the top end of the market are a number of custom fully forged (monoblock and multi-piece) wheels which will make your C8 Corvette one of a kind. The top brands in this segment are AG Luxury, ANRKY, BC Forged, Brixton Forged, Forgeline, Signature and Vossen and the available designs to choose from are endless, as are the individual options (finishes, hardware etc) for each wheel.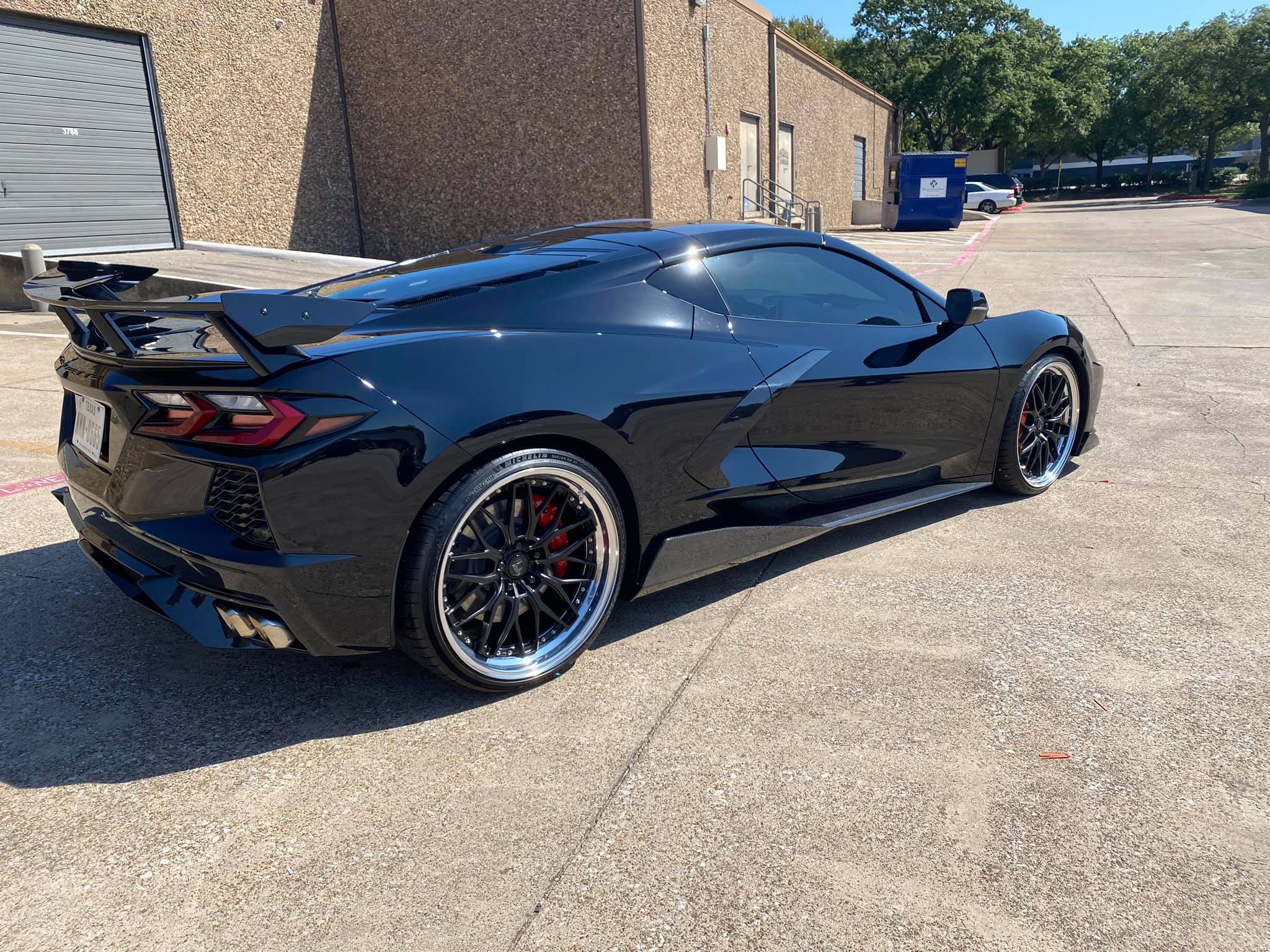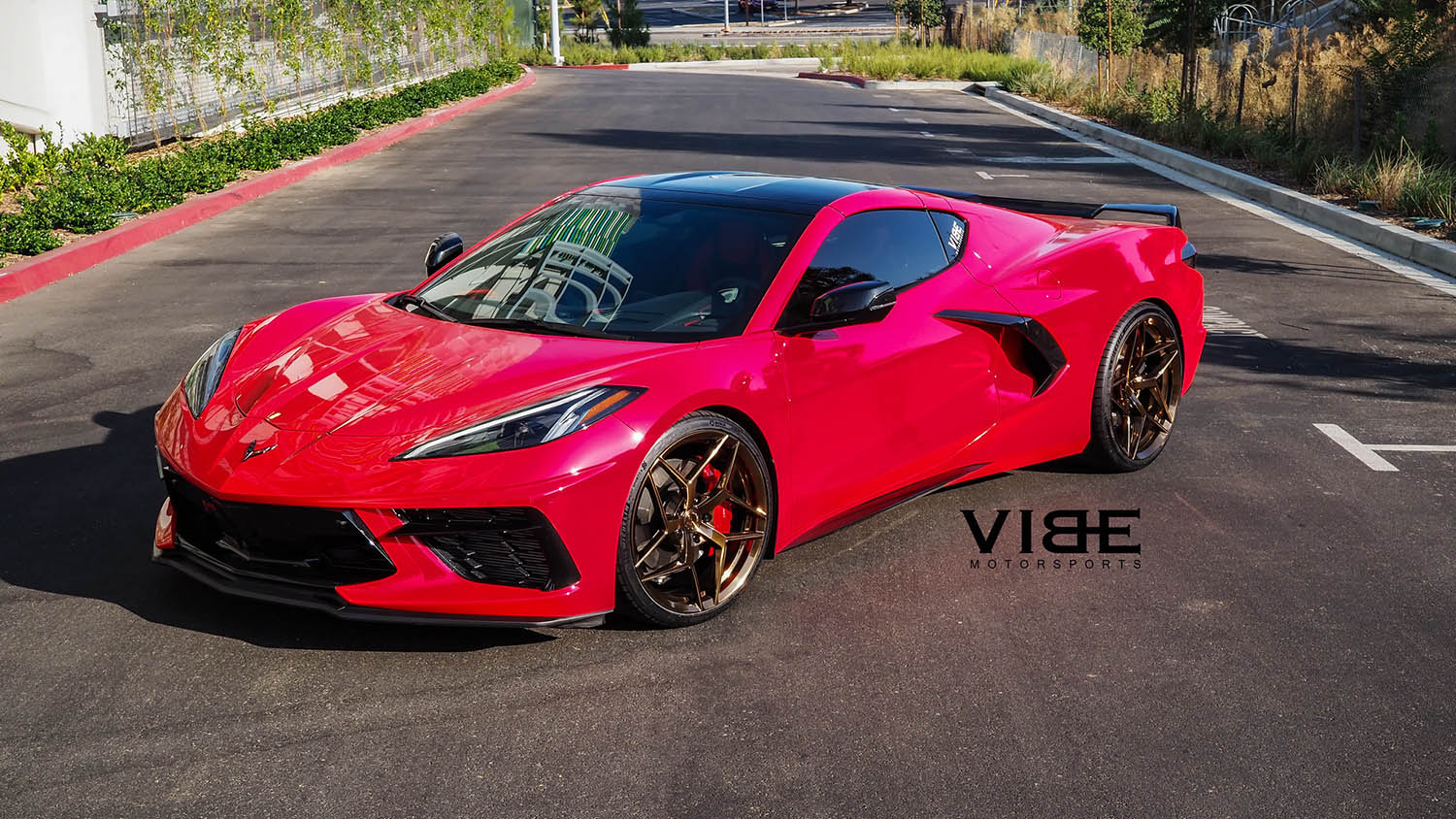 Check out our gallery to see what suits your taste and budget and be sure to request a quote once you've settled on a wheel and we will work with one of our trusted partners to get you the best deal.