The United States is full of fantastic scenery and destinations, but exploring them all can be challenging. It's not always easy to traverse the changes in the land, and in many cases, it can be dangerous. If you want to travel to some of the nation's natural wonders, you need the right vehicle to help you do the job and get you there safely and in style. The Jeep Wrangler is one of the most popular vehicles for navigating various terrain and conditions. It's an agile off-road machine that you can easily strip down or deck out depending on where you're going. You won't have to worry about cutting your journey short when you have a capable car that can take you almost anywhere in the country.

If you're a proud owner of one already or looking to rent a model for a trip, here are the ten most popular states to travel around in a Jeep Wrangler:
Utah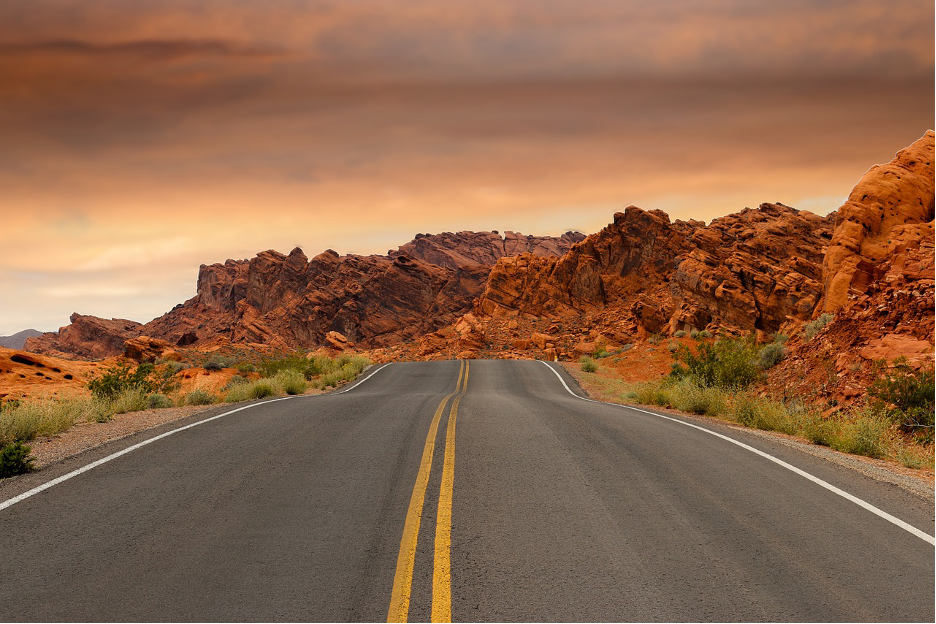 Utah is one of the top states for off-roading, especially in a Jeep Wrangler or other Jeep vehicles. Its unique landscape offers the perfect conditions and terrains, boasting the Rocky Mountains, Great Basin valleys, and swaths of sand dunes and red sandstone. Moab, in particular, is known for being an outdoor mecca, providing some of the best terrain and conditions for driving around in your Jeep Wrangler; the Jeep brand even calls Moab it's home away from home. The iconic red rocks and arches provide a stunning backdrop for your drive and allow you to see how your Jeep Wrangler handles terrain traversing. You don't have to be an off-roading enthusiast to enjoy driving your Jeep in Utah; it's an excellent vehicle for helping you get to the state's national parks, hiking trails, or rugged mountain viewpoints.

Colorado
Colorado has long been a hidden gem of the country, but more people are becoming aware of its stunning natural beauty. The scenic San Juan mountains, Paint Mines Interpretive Park's elegant clay formations, and the jaw-dropping natural rock formations of the Garden of the Gods are just a few of the state's many gorgeous locations. Colorado also has specific trails for off-roading, which it takes great care of to provide the best experience for all drivers and passengers of varying experiences. Your Jeep Wrangler can take you further with all-terrain tires and high-clearance fender flares for more challenging terrain. You can also take it easy on more novice trails if you're still getting the hang of driving the vehicle. The Jeep Wrangler can help you navigate changes in the landscape both on and off the trails.

Hawaii
Hawaii's islands have an incredibly diverse topography; think coastal areas, lush forests, and a wide variety of peaks, valleys, and slopes. Since driving is one of the best ways to get around in Hawaii, you'd want a vehicle that can handle any terrain changes. Jeep Wrangler rentals in Hawaii are very popular, as this is one of the most iconic vehicles on the planet. Given how these army-inspired rides offer maximum ground clearance and rugged tires, any potholes or trenches you may encounter on Hawaiian roads are no match for the Wrangler as you drive along. Another benefit to driving a Jeep Wrangler in Hawaii is that it offers great visibility, especially if you can get a soft-top convertible model. This means you have the best view for soaking in the stunning sights of the islands as you travel. Taking the Road to Hana in Maui, exploring Kauai's Waimea Canyon, or driving through Papohaku Beach Park in Molokai with a Jeep Wrangler makes traveling safe, scenic, and stylish.

Arizona
Arizona is home to some of the most diverse landscapes in the country, which is great for exploring on a Jeep Wrangler. Deep canyons, expansive desert land, high mountains, and flat plateaus make for an exciting driving experience that keeps you guessing, but your Jeep will get you through its varied terrain. Arizona has a lot of wide open spaces for you to get lost in, allowing for a fun and spontaneous drive that keeps your wheels turning. You can also do some off-roading on a few of its many trails, taking you to exciting locations. With the peaks of the Superstition Mountains, the red rocks of Sedona, and the gorgeous biodiversity of the Sonoran desert providing the best backdrop, everyone in the Jeep Wrangler can enjoy the vast array of sights to see from the best views and angles.

California
While California may be known for its bustling cities or sunny beaches, it also has a great topography for exploring with your Jeep Wrangler. Mountains, forests, river valleys, deserts, and more can be found in the Golden State, with varying climates that make it an interesting place to explore. Its vast number of trails that pass through all sorts of landscapes provide you with many travel choices, and there's something for everyone on board to enjoy. If you want to travel on a tried and true mountain trail, you can take your Jeep Wrangler to the Santa Ana Mountains in Orange County. If forests are more your speed, you can get alongside the pine trees of Holcomb Valley. Another benefit of driving a Jeep Wrangler in California, especially if you're using an electric model, is that many trails are being equipped with electric vehicle (EV) charging stations, so you won't have to worry about losing power on the road.

Nevada
If you're looking for a thrilling drive on your Jeep Wrangler, Nevada is a great state for challenging trails and abundant off-road destinations. Rugged deserts, grassy valleys, and lofty mountain peaks are some of the landscapes you can spot on your drive, and your Jeep Wrangler won't have issues battling elevation or jagged terrain. Getting to higher ground can also help you beat the desert heat, which is much needed since Nevada is the most arid state. Taking a trip on one of Nevada's many off-roading trails also allows you to see some historic sites, such as gold mining sites and western ghost towns. Whether you're looking to travel through flatter lands or reach higher altitudes, you can trust the capabilities of your Jeep Wrangler to keep you protected.

Alaska
Alaska boasts a unique natural beauty that's difficult to find in any other state. Driving with your Jeep Wrangler on trails along the Knik Glacier makes for a stunning snowy adventure. The cold and rain can be unforgiving, but with the proper preparation, you can enjoy a once-in-a-lifetime experience of watching the slow crawl of ancient glaciers or spotting moose during your travels. Driving on the icy river can be incredible, especially on a Jeep Wrangler that can keep you safe from mishaps. Taking the top off the vehicle can give you a great view of iconic Alaskan scenery from all vantage points. Alaska also has some great trails if you want to travel in warmer weather or want a more leisurely drive

New Mexico
New Mexico has miles and miles of various roads and trails that are perfect for a Jeep Wrangler drive. You can't miss its versatile and stunning locations either, including the dramatic cliffs of Ghost Ranch, Brazos Cliffs' expanse of granite, or the Bosque del Apache's beautiful wildlife. Besides the well-known sights, off-roading in New Mexico brings you to so many hidden wonders that only a vehicle like the Jeep Wrangler can take you to. You can try challenging your vehicle on trails that will bring you to bubbling hot springs, sandstone and limestone bluffs, and volcanic mountains, all with gorgeous scenery along the way. The Jeep Wrangler can ensure you can safely pass through the rugged terrain.

Oregon
Navigating steep slopes and sharp ridges may seem a little intimidating, but your Jeep Wrangler's all-terrain drive will make driving a breeze. You'll also be able to experience all kinds of scenery, from the sands of the Oregon Dunes to vast acres of park in Morrow-Grant County. Many trails often have loose dirt or mud, but these are no challenge to a Jeep Wrangler. In fact, traversing through puddles and rocks along the trails can be fun with the right vehicle. One extra precaution some off-roaders take is traveling when it rains to keep the dust at bay. Oregon's landscape provides a lot of challenge or chill; depending on your experience and style, it's a fun place to take your Jeep Wrangler that's often overshadowed by other states.

West Virginia
West Virginia may not seem like a top destination to bring your Jeep Wrangler, but it offers some unique trails and spots that are worth exploring. It's a great spot for off-roading if you want to see more of the wooded countryside. If you want to push your vehicle further, you can traverse the steep hill climbs and challenge yourself. Taking a more relaxed drive is also an option if you're a novice to off-roading or bringing more people along for the ride. The state offers acres upon acres of vast land and greenery ripe for exploration, and your Jeep Wrangler can make the drive equally exhilarating and safe. You can hop out of the car and enjoy the serenity and calm under the canopy of trees in the forest trails of the state.